Isn't it interesting to see how different cars may be styled? Well, regardless of what it is, human psychology promotes changes in everything, including people and their surroundings. Humans are also fascinated by changes in automobiles. They want to see a shiny Lamborghini, a matte Audi, or a vibrant Nano.
But what precisely are those Cars' finishes? A mist known as spray painting or an animated film known as car wraps in the market. Let's explore it in more detail.
What Do Car Wraps Mean?
Car wrapping is a technique for entirely or partially encasing vehicles in colorful films. It helps to alter a car's appearance, making it more intriguing. These vinyl coverings come in various colors, patterns, and textures. Installing good-quality vehicle fleet wraps or even single-car wraps may be an affordable solution for company owners to promote their brand everywhere they travel.
Investing in new graphics seems exciting but is it worth timing?
How Long Do Car Wraps Last?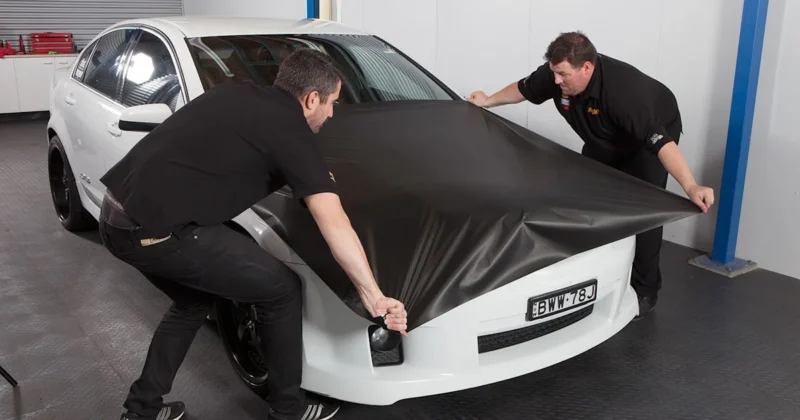 A car wrap's lifespan is roughly five to seven years. Later, these covers can start to fade, break, or come off the vehicle. A car wrap's lifespan can be extended by two years with proper planning and upkeep.
What Affects Car Wraps?
Prolonged exposure to direct sunlight will cause the cover's color to fade quickly. It will also raise the possibility of tearing.
Numerous problems might be brought on by washing and high humidity. Powerful chemicals will quickly destroy vinyl. The best way to clean an automobile is simply using a soft cloth and non-abrasive cleaner. The substance might be torn apart by water pressure. Anything with a strain of almost or around 2,000 psi can be damaged.
When removing a worn-out vinyl cover, you should also exercise caution. By yanking the material out firmly, car owners frequently harm the pain.
How To Make Your Wrap Last Longer?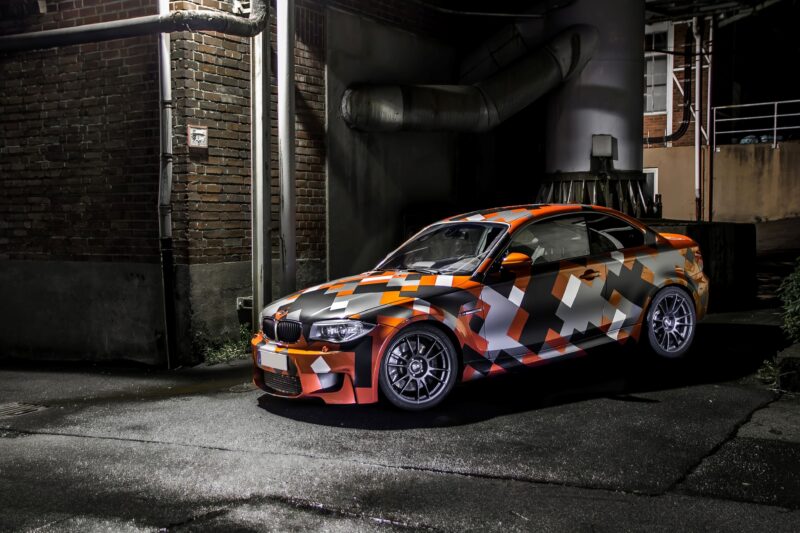 It feels so upsetting when your car suits the upgraded look, and the wrap starts to peel off. The vehicle owner needs to know specific techniques to maintain vibrant vinyl looks. An automobile goes through rigorous washing operations before being wrapped.
There are three steps in this process.
The owners carry out the initial cleaning.
With non-scratch sponges and cleaners, the wrap company cleans later.
Before applying the vinyl film, technicians clean the surface with alcohol and other substances. It seeks to eliminate grease, grime, and other damaging particles.
Here are some general pointers for keeping up a vinyl car wrap:
Whenever you clean or polish an automobile, always use soft materials. A sponge is another option. You shouldn't scrub the car too vigorously, even if there is some stain.
Whether we're talking about cleaning agents or something else, strong chemical products will permanently ruin your wrap.
Avert visiting a car wash. Use a non-abrasive substance to clean it yourself instead. Make sure to rinse the automobile once you're through properly.
There may be issues with pressure washing. The sheer force can easily rip the material even if you are paying attention to the pressure.
Teflon or silicone is used in the best wrap polishes. However, you must avoid using carnauba waxes.
 Avoid polishing or waxing specialized coverings.
A car owner should ideally test the cleaning agent before applying it to the wrap. For pests and detritus, citrus degreasers work well.
Things To Know About Vinyl Or Car Wraps
Every detailed work has to be started with a good guide for its appropriate application. A complete guide involves its use, method, and pros & cons.
How To Wrap An Automobile?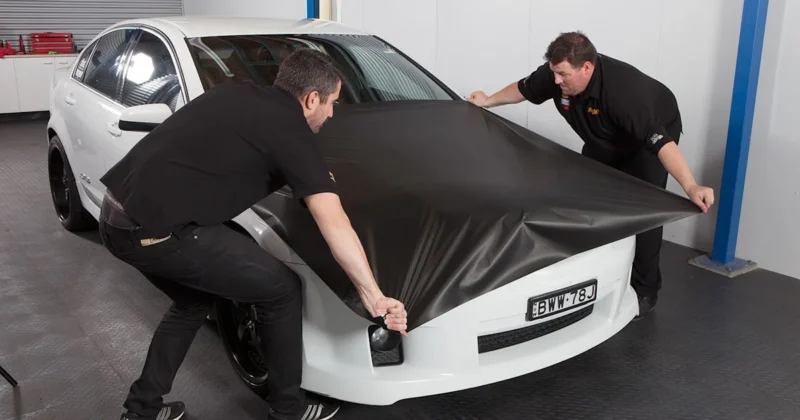 The first things owners choose are the shade, form, texture, and design of the wrap—which can be complete or partial.
The paint of the whole car is completely covered with a full wrap, providing it with a brand-new aspect.
With a partial wrap, you can still see the bulk of the existing paintwork while hiding one or more surfaces, such as the top or bonnet.
Vehicles are surveyed accurately so that the shields may be made according to the needed make and version specifications.
The supplier will print the desired wrap before being laminated. Due to a unique technique that enhances UV and scratch resistance, the car's chassis is protected, and the wrap is kept from deteriorating while subjected to the elements.
Before application, the car needs to be thoroughly cleaned and dried. The surface is prepared for the wrap by spraying with water and a unique solvent.
Advantages Of Car Or Vinyl Wrap
 A new look for your car: Whether it's via shade, texture, or style, the proper wrapping may radically change how your automobile looks.
Cost-effectiveness: For low-budget people who want to modify their car, wrapping could be a more affordable solution than expensive alternatives like respraying.
Protects graphic work: Vinyl wrapping can help protect the paint on your automobile from deteriorating and other sunlight and climate degradation since it contains a UV and scratch-resistant coating.
Promote your brand: If an individual owns an organization, wrapping is a great, inexpensive way to advertise your brand while you're out and about without investing in costly respray. Fleet wraps for vehicles are a high-end method of putting marketing and ads on the road.
Less permanent than a respray: If someone is concerned that adding personalized touches may decrease the vehicle's worth when the person resells it, remember that wraps can be properly uninstalled.
Disadvantages Of Car Or Vinyl Wrap
Complicated to apply: If a person decides to put on the car wrap alone, be careful and ensure all the tools are on hand before starting. Wrongfully fitting car covers look terrible, and if someone does it incorrectly, they risk wasting money.
Risk of rust: Continuing from the prior problem, there is a potential that dampness will infiltrate through the vinyl when wraps are improperly placed. If this happens, the paint will likely corrode since there will be no route for the moisture to escape.
Cheap wrapping only holds up over time: If someone chooses to settle for inexpensive wrapping, one should only count on the vinyl to be sturdy for a short time. Either the hue will begin to lighten or be removed from the corners.
Insurance concerns: One must notify the insurance if they add car wrapping since it is seen as customization. According to the business, this may affect how much the insurance will cost.
Loss in resale value: A car's worth might decrease if the owner decides against (or is incapable of) removing the wrap. The less competitive market for automobiles with colorful wrappings may affect the cost a person obtains.
Car wraps usually last five to seven years, depending on their applications and maintenance. Vinyl wraps add an elegant look to your vehicles if appropriately maintained. With appropriate pros and cons, the owner can ensure the new car looks.