There are so many things to know and ponder about NASCAR. People follow the developments and updates of the races very religiously!
But do you know how efficiently NASCAR Transport Teams take care of the various aspects of races and cars? Don't worry; you have landed at the right place!
In this article, we'll look into how NASCAR Transport Teams move cars. Read further to get some useful insights on the subject.
What Is NASCAR All About?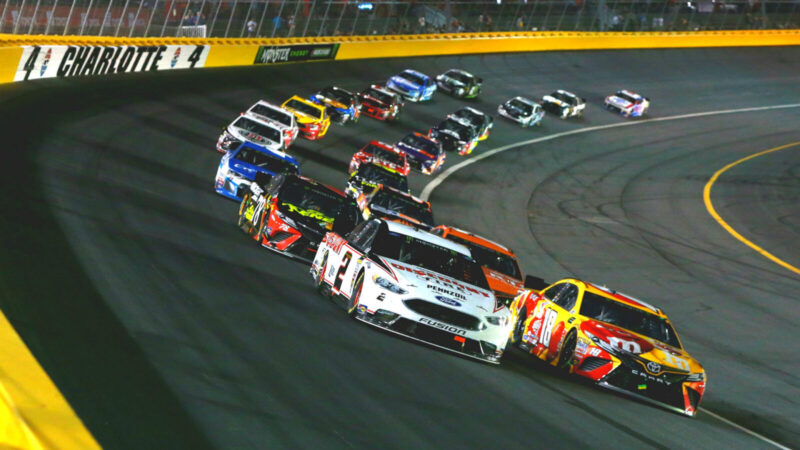 NASCAR stands for National Association for Stock Car Auto Racing. It is responsible for operations regarding the sanctioning of auto racing in the US. Millions of racing enthusiasts and fans take out time for NASCAR events that have a legacy of greatness.
NASCAR is also among the top-ranked motorsport organizations around the world. An average NASCAR race involves 40 fast cars striving across the path with just inches of distance between them. It is highly thrilling for the spectators to behold.
However, the cars involved in this race are moved from one place to the other using NASCAR Haulers.
NASCAR Haulers – The Transporters of Cars
To better handle race cars, transport industry trailer and truck options are usually preferred. This is best executed in the form of NASCAR Haulers, which are powerful vehicles capable of carrying insane weights in the form of cars.
NASCAR Transport Teams move cars with the help of NASCAR Haulers for a variety of reasons, but the fact that they are long and heavy-duty trucks meant to carry around hefty loads makes them an important preference. Even though the Haulers cost the authorities a fair amount of money, the quality of service received simply surpasses every expectation.
These haulers do not only move around race cars safely, but they are also responsible for carrying around spare parts, either solely or alongside the cars, and other repair items on board for any precautions on the way. So, any mishap during the race is taken care of by the Hauler itself, and the necessary equipment is readily available at hand for this purpose.
Another important component that NASCAR Haulers carry is the food that the race teams and other people involved will need during the races. A Hauler, thus, is a multi-purpose vehicle that moves around all the important types of equipment and refreshments along with race cars.
NASCAR Haulers are such a reliable mode of transportation for race cars by the Transport Teams that they are preferred every time.
These impressive vehicles are usually built with two stories inside of the main storage area to store more at once.
As many as two cars can be accommodated in the top tier while the bottom can be turned into an inventory for repair tools and spare parts. The front also has divisions for a full working office and sleeping area.
The Haulers are, therefore, an entire package in one heavy-duty, diverse vehicle with everything in one place.
Why NASCAR Haulers?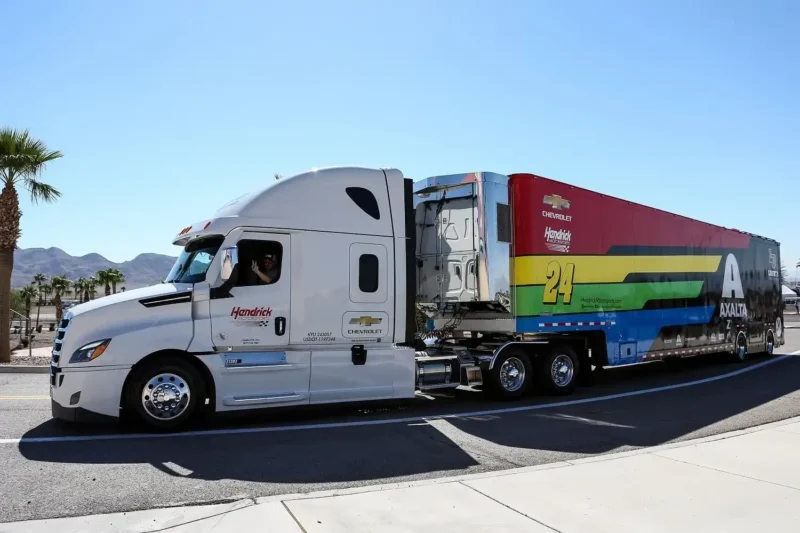 NASCAR Haulers have proved to be the best way to move around race cars for Transport Teams. So, here are the distinctive qualities of these haulers that make them the top choice.
Diverse Storage Capabilities
NASCAR Hauler's storage capabilities are well known. It can store a lot more than just race cars.
It also has storage space for repair tools and spare parts that serve as important equipment in emergency situations. So, if, in a rare case, the cars have gotten any damage or need a last-minute repair, these help a lot.
Apart from this, the refreshments for the team are all also stored in the Haulers, where they remain fresh for consumption.
Double Storey Storage
As mentioned before, the inside of the main storage area is a double-story design that helps store a lot at once. The top floor accommodates NASCAR race cars, while the lower floor serves as a store room for all the important tools required on the way or at the end of the journey.
This helps in the justifiable distribution of the storage area. Thus, tools can be easily accessed, and the cars can be loaded and unloaded without hassle.
Heavy Duty Working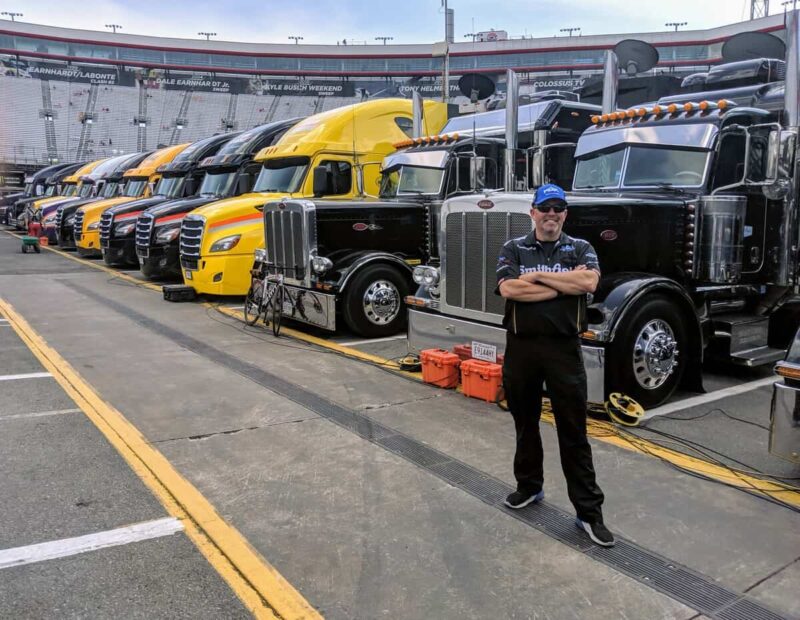 The heavy size and reliable tires of the NASCAR Haulers help them serve their purpose very well. They can go about very long distances that are not expected from regular trucks.
This heavy-duty performance is made possible through effective planning of storage space and the use of best-quality equipment to execute the desired results.
Cost Of Operation
On average, the NASCAR race authorities can expect to spend around $400,000 for one NASCAR Hauler. This, in general, seems a huge price, but the delivery of results by the vehicle simply diminishes this factor.
The Haulers work as the best way to transport race cars and are therefore much preferred regardless of the cost involved. The quality storage distribution proves worthy of the funds involved, and thus it becomes an important means of moving around race cars and tools.
Distinct Office Space
Not just a double-story storage space in the main back compartment, the NASCAR Hauler also has a distinct office space for official purposes or portable uses. This amplifies the practical uses of a Hauler.
It not only stores race cars, repair tools, spare equipment, inventory items, and food but also has a space for offices or other purposes so more work can be done in less time.
All arrangements, announcements, updates, and other things can be taken care of right from this office space. There is also an additional sleeper space for the people onboard for their much-deserved rest along the way to the racing arena.
Conclusion
As is clear now, NASCAR Haulers are responsible for moving around the race cars along with spare parts, repair equipment, and refreshments for the team. It is an important and heavy-duty vehicle that has served racing needs quite efficiently.
Due to its large sizing, heavy load capabilities, and feasible cost of operation, it is the most important mode of transportation taken up by the NASCAR Transport Teams to move race cars from either manufacturers or parking stations to the racing arenas.